Materials / Manufacturing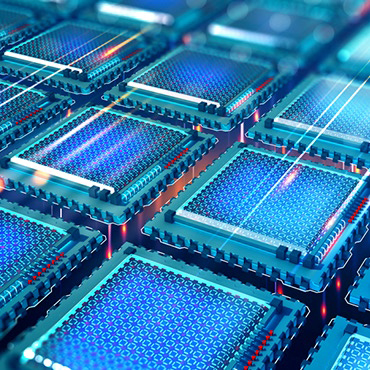 The development of innovative new materials and manufacturing processes has always been the foundation of truly revolutionary new capabilities. These sessions will explore the ways that DARPA is developing novel materials, materials processing techniques, mathematical models, and fabrication strategies. The goal is to increase the performance and enable new missions for military platforms and systems.
Presented at:
All times are presented in the host university's local time zone.
Tuesday, August 30, 2022
Extreme Optics and Imaging (EXTREME)
(1:35pm - 1:45pm)
Engineered Living Materials (ELM)
(3:00pm - 3:10pm)
Hardening Supply Networks for the Future
(3:15pm - 4:00pm)
Wednesday, August 31, 2022
Enabling Next Generation Communications
(8:15am - 8:20am)
DoD in Lunar Space
(1:45pm - 1:50pm)
Driving Technology Transition Direct to Operations
(3:50pm - 4:35pm)
Tuesday, September 13, 2022
Power Everywhere
(4:30pm - 4:35pm)
Wednesday, September 14, 2022
Vulnerabilities in our Military and National Supply Chains and Potential Technological Solutions
(2:55pm - 3:15pm)
Hardening Supply Networks for the Future
(4:00pm - 4:45pm)
Tuesday, October 4, 2022
The Next Wave of Microelectronics and its Impact
(5:10pm - 5:55pm)
Wednesday, October 5, 2022
Innovations Toward Manufacturability
(3:00pm - 3:45pm)
Wednesday, October 26, 2022
Innovative Approaches Addressing On-Demand Needs for RNA-Based Medical Countermeasures
(10:20am - 10:25am)
RNA-Based Drug and Diagnostic Development
(10:55am - 11:40am)
Tuesday, November 15, 2022
Thriving in Austere Environments
(1:35pm - 2:20pm)
Make-It
(3:50pm - 4:00pm)
Wednesday, November 16, 2022
Enabling Next Generation Communications
(11:15am - 11:20am)
Non-Equilibrium Nanophotonics
(1:25pm - 1:30pm)
Tuesday, December 13, 2022
Expanding Operations in the Arctic
(3:30pm - 4:15pm)
Wednesday, December 14, 2022
Software Development and Assurance Pipeline
(9:55am - 10:40am)
Extreme Optics and Imaging (EXTREME)
(3:00pm - 3:10pm)
Next Generation Communication
(3:10pm - 3:15pm)
Power Everywhere
(4:35pm - 4:40pm)